Why Verified Feedback from eBay, eBid, Bonanza?
According to the Leading Authorities like FakeSpot and ReviewTrust, 50% – 80% of the Reviews You Read Online Are Completely Fake. There is No Way to  Alter, Delete, or Create Your Own Reviews on eBay, eBid, and Bonanza. You Really Cannot Say That About Any Other Website, Even the Most Reputable Corporate Websites.
---
We Sign In and Invite Everyone Into Our 3rd Party Accounts for 100% Transparency! Just Click the Video Below to See Our Shipping Speed, Message Response Speed, Order Incidence Percentage, Etc.  Click the Shortcuts to Our Verified Feedback Reviews Below and See How Many Repeat Customers You Can Spot. (As of 12/2021 At Least 73%* of Our Customers From Last Year Have Already Become Loyal Repeat/Referral Customers.)
*Leave Us a Note in the Checkout with the Name of who Referred You if You Do Not Mind. We Do Appreciate It. Thanks!)
We Are Always Working to Simplify, Speed Up, and Improve our Kodi Build. Click
Here
and 
Here
for a More Recent Pic.


eBay Feedback
Click the Link Below, Scroll Down and Click "Received as a Seller" * See the Notes About the One "Neutral" Review We Received Below. In Short, the Customer Did Give Us Positive Word of Mouth, Saying, "Awesome Service"
https://www.ebay.com/usr/letsmakeitright
Please note the 100% Buyer Satisfaction Label on Our Listings in the Screenshots Below. That is From eBay, Not Us. 100% Buyer Satisfaction is Reserved for Sellers Who Do Not Have Any Negative Feedback on Their Account Period, Not Just the Last Year, or What We Prefer to Call "100% Lifetime Feedback"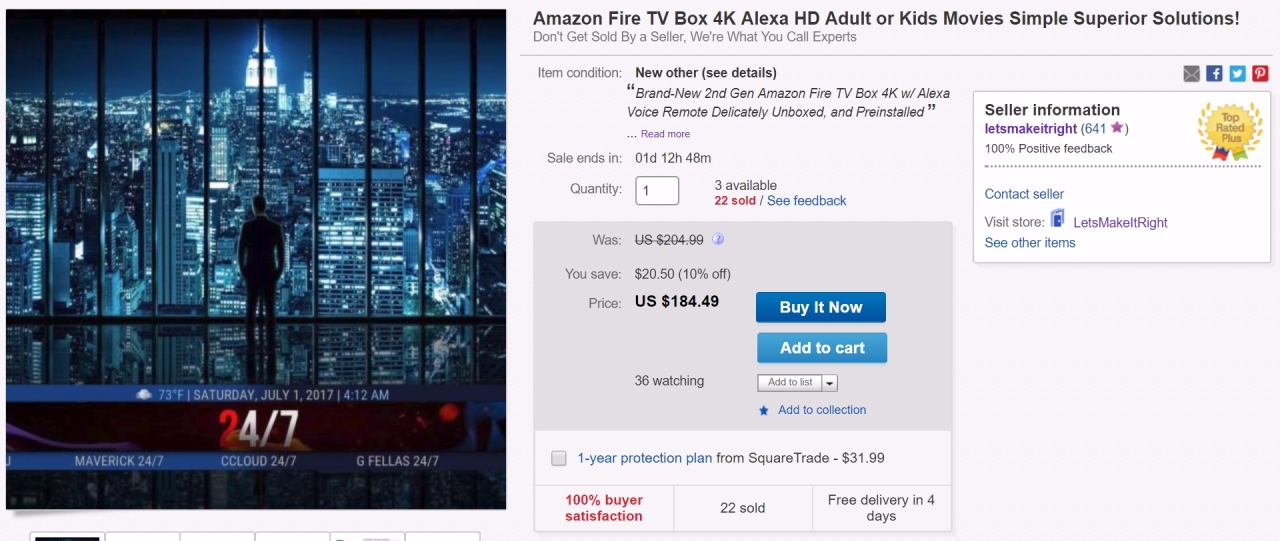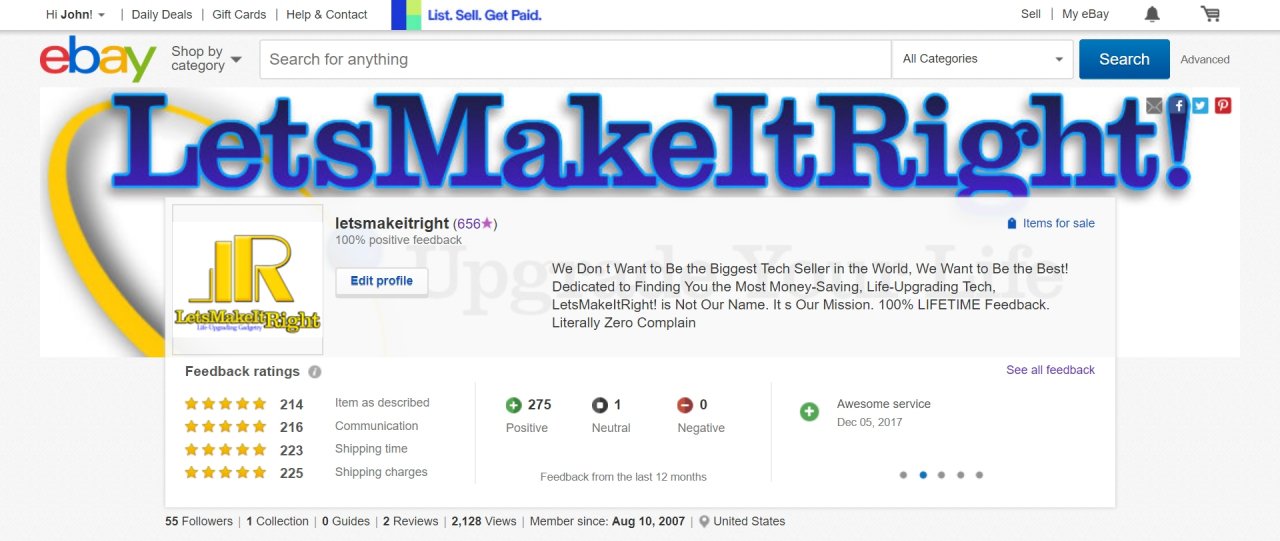 This is the Closest We Have Come to a Negative Review, and the Reason We Created Our Own Website… We Could Not Even Say the "K" Word (Short for Kodi) on eBay, but as You Can See. If You Click the Review or See the Screenshot Below, You Will See That the Customer Did Thank Us for Our "Awesome Service", but He Was Unable to Change the Review in Time. (You Only Have 30 Days to Leave Feedback on eBay) Thinking Back We Probably Should Have Submitted a "Feedback Revision Request", Allowing Them to Change It, but We Were Just Done with eBay at That Point. We Started Transferring Our Products and Developing Our Own Website the Next Day to Make Sure We Could Communicate Freely With Our Customers and Did Not Have to Worry About This Again.)

eBid Feedback