Please See the Options Below to Update with the LMIR ES Cloud in the ES File Explorer … As of 6-21, Filelinked is Offline.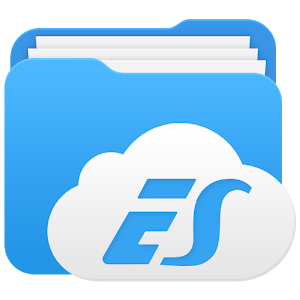 ES File Explorer "Full Build Update"
If Your Freedom 18 Build Looks the Same but has Major Issues that You Cannot Fix with a Quick Build Update or Skin Update. Click Here to Update Your Kodi 18 Build Using the ES File Explorer.
ES File Explorer "Full Build Recovery"
If Your Build Still Looks Different or You Accidentally Uninstalled Your Kodi 18 "Freedom" Application (or Clicked "Clear Data") Click Here to Recover Your Kodi 18 Build Using the ES File Explorer.
Unlinked "Full Build Update"
**If You Purchased Your Device in September (9/2021) or Later You Most Likely Have Our New Plan C Option to Update and Recover Everything With the New Unlinked App.
If Your "Day 1: Freedom" Build Still Looks the Same and You Need to do a Full Build Update, See the Instructions Below in the "LMIR" Section of the Kodi 18 Freedom Build. Click the #1 Icon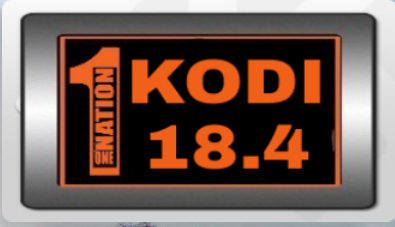 on Your Streaming Device. Scroll Left Approximately 7 Times to Get to the LMIR Section. Click "Full Build Updates". See the Tips After You Update at the Very Bottom of this Page When You Are Done.
Step 1: Download Your Build from Unlinked. 
Exactly What You Click:
Click "Step 1" and Wait 5 Seconds.
Scroll Down and Find the Blue "Free" Logo for the Day 1: Freedom Build (for Free Streamers) or Find the Real-Debrid Logo for the 4K Freedom Build if You Are a Paid Real-Debrid Subscriber.
Click the Build for You and Click Download. (the 4K Freedom Build is For Paid Real-Debrid Subscribers Only. Everyone else, Kindly Click the "Day 1: Freedom Build")
When the Download Finishes (after it Reaches 100%), Click the Back Button on Your Remote to Exit  Unlinked.
Step 2: Clear Everything Off Of Your Current Build.
Click "Step 2" and Click "Continue" to Clear Everything from Your Current Build.
Step 3: Find the Zip File You Downloaded from Filelinked in Step 1.
a. Click the Up Button and Click the Top Line (with the 2 Dots on It).
b. Click Where it Says, "Update Using Filelinked? Click Here",***
c. Click your "backup.zip" or "RDBackup.zip" if You Have Real-Debrid and Put Your Remote Down Somewhere Safe. Click "Force Stop" in Green when It's Done. Click the #1 Icon for Your Custom LMIR Kodi Build and Please Wait 5 Mins for it to Finish Installing and Loading Everything.
***Don't See Anything About 'Filelinked"? Click "External"> Click "Downloads"> "Filelinked". or If you Haven't Updated Your Filelinked Application Since March 2019, Click External> Filelinked> Downloads. Then Click Your Backup.zip or RDBackup.zip.
Tips After the Update. (Optional)
To Speed Up Your Freedom Build, Click "Tools" (in the Tools Section) > "Autoruns"> Click "OneNation Portal" to Turn it Off. This Also Gets Rid of the "Invalid URL" Message You See Sometimes When You Open Kodi 18. Feel Free to Turn Off Any Plugin.Video…. Addons Besides Openmeta and TMDBHelper In Here For Increased Performance.
Want to Remove Your Adult Section? Click Here
Have Real-Debrid? Scroll Right 1 time to Get to the "Real-Debrid" Section. Then Just Scroll Down and Click "Pair to Real-Debrid", If You Are Starting from Scratch with a Full Build Recovery, Start at the Top. We Tell You Exactly What to Do.
Return to the Previous Screen