**See the Quick Tips Inside Your Freedom Build. Simply Click the 1 Icon. Scroll Left 2-3 Times and Click the Word "Favorites". For the Most Current Info Please See How to Do a Quick Update in the LMIR Section of Your Freedom Build.
1-Click Movies and TV Shows
See All the Sources We Set Up to "1-Click" Autoplay for You in Our Day 1: Freedom Build. You Cannot Miss It.
We Set Up TV Shows to Autoplay so You Can Actually Binge-Watch Entire Seasons with Just 1-Click. If You Want to Try to find a Higher Quality HD Stream, Just Click the Back Button on Your Remote. Scroll Down and Click the 2nd Link in the List Below. Click "Resume". (For More Details, See "the Smaller the Video, the Better the Stream" at the Very Bottom of this Page)
Voice Search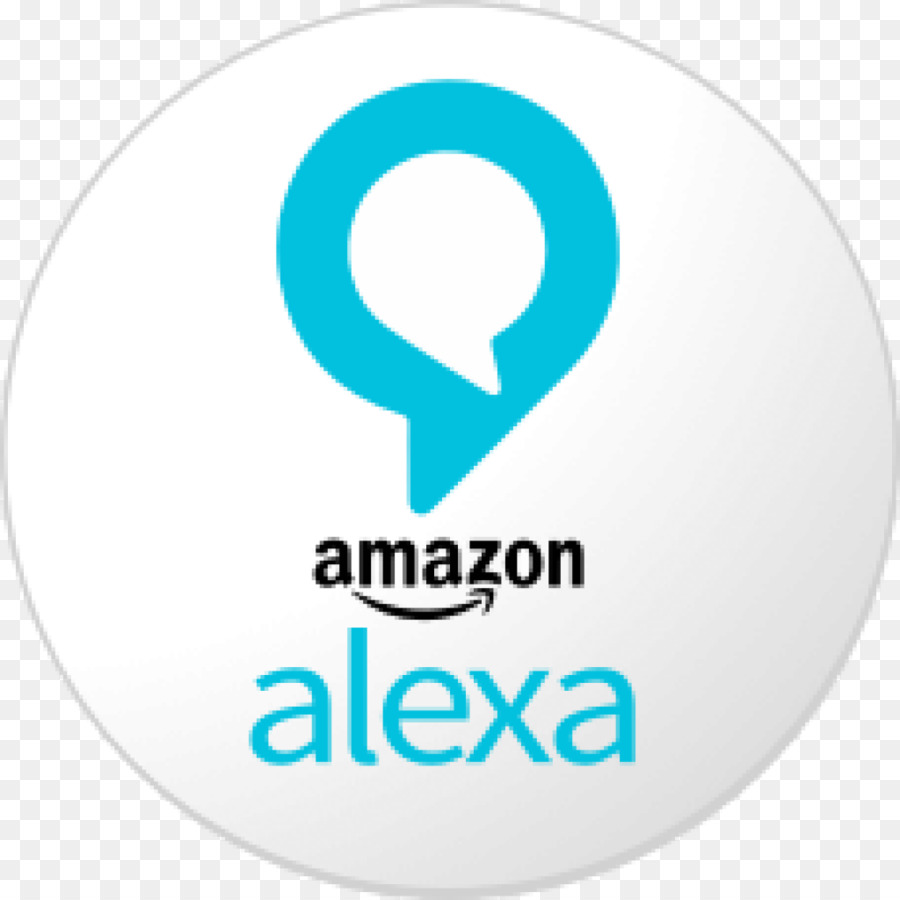 Amazon Fire TV Voice Search
You Can Search For Movies and TV Shows with Your Voice in All the Apps Listed Above. Simply Click the Search Icon inside these Applications and When the Onscreen Keyboard Pops Up on Your Screen. Hold Down the Alexa Voice Button at the Top of Your Remote While Saying the Name of the Movie or Show You Want to Watch.
Click the Video Playlist Below for All Our Day 1: Videos. (Please Note that the Names of the Addons and the Layout of the Setup in the Video May Be Different from Your Build Right Now. We Are Constantly Changing Things Out to Improve Our Freedom Builds but the Processes we Go Over in the Video Playlist Below Are the Same)

NVIDIA Shield Voice Search
See the Video Above About Morph TV or Simply Click the Morph TV App on Your Device, Click Movies or Shows. Click the Search Icon. Scroll Down and Click, "Voice". Say the Name of Any Show or Movie. Click Play and Grab a Beverage or Check Your Messages. We Set Up Morph TV to Test the Streams, Autoplay the Stream That Responds the Quickest and Get a 30 Second Head Start for the Most Reliable Streaming Experience.
See the Other Apps We Recommend on the  Previous Page (Our Top 10 List. See, "Morph TV" and "Silent Ghost" if You Want the Most Simple 1-Click Streaming Experience.  Another Reason We Recommend Apps for New Streamers? You Do Not Have to Pair Up Your Device to Stream Openload and VShare Links When You Use Your Apps.
Voice Search For NVIDIA Users in Freedom 18 (the #1 Icon).
Just Click "Search" in the Bottom Left Corner of Your Movies or TV Shows Section of Your Freedom Build (#1 Icon)
Click "OpenMeta" on Line 2.
Hold Down the Select Button on Your Handheld Remote for 1-2 Seconds or Click the "X" button on Your Gaming Controller 1 Time.
Say Whatever You Are Searching for into the Remote. Give it 1 Second to Type it In For You, and Click "Done"
You can Search for Movies, Famous Actors, Directors, Etc.
You Can Search for Currently Airing TV Shows to Add them to Your DVR with Ease. (Click "DVR Tips" in Your Freedom Build For More Info).

You Can Also Access Your DVR Movies and Shows from your NVIDIA Shield Home Screen (See Them in Blue on the Top Row of Your Home Screen)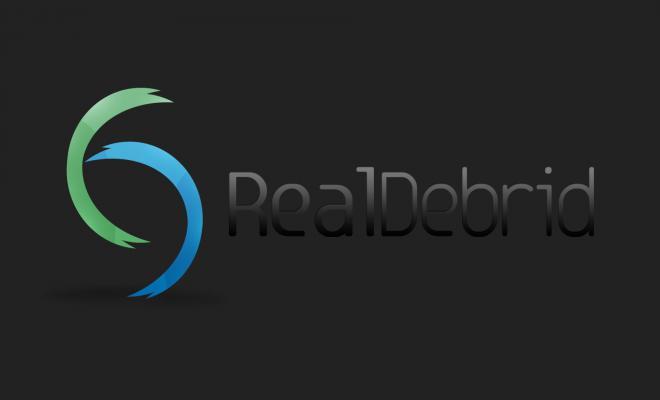 If You Do Not Mind Paying a Few Bucks Per Month to Get More Reliable and Higher Quality 1080p and 4K Streams for Your Movies and TV Shows in Kodi and Your Streaming Applications,  We Highly Recommend Real-Debrid. See "Real-Debrid" on Page 3 of Your "Complete Streaming Guide" (Click Here and Scroll Down to the 2nd Paragraph to Get Your Complete Streaming Guide Today if You Have Not Downloaded it Already). This is Not a Sales Pitch. We Do Not Profit 1 Penny Either Way. We Only Mention Real-Debrid because It Took Us Years of Research and Testing to Find Real-Debrid and We Could Not Imagine Streaming Without It.
Real-Debrid is the Best Way to Improve Your Overall Experience when Streaming Movies, TV Shows, and More because 90% of the Issues That You Encounter When Streaming Do Not Come from Your Internet Provider or Your Device; 90% of the Issues Come from the Stream Providers Themselves. Real-Debrid Unlocks the Most Secure and Reliable 1080p and 4K Streams Available in Kodi and Your Movie/ TV Show Applications. It Also Allows You to Access Exclusive Sections in Your Applications, Kodi Build, and Your Kodi Addons, You Can Skip the Part Below About Going to Olpair.com to Stream Openload Movies or Shows, if You Have Real-Debrid They Just Stream Automatically, You Also Get Access to Content Before Everyone Else, Etc, Etc, Etc.
How to Turn on Autoplay in the Freedom Build (This Is Only Recommended if You Sign Up and Sign In to Your Real-Debrid Account in Your Freedom Build)
Click Any One of Your Movie or TV Show "Scraper" Addons in the Freedom Build. (13 Clowns, Scrubs, Tempest, Exodus, etc)
Scroll Left and Click "Addon Settings".
Scroll Down to "Playback"
Scroll Right and Click Default Playback to Change it from "Directory" to "Autoplay".
Click "OK"
If You Ever Get a Bad Stream, Instead of Click the Movie or Show Again, Simply Longpress the Movie or Show (or Click Your Menu Button).  Click "Play Using",  When It Pulls Up the Streams Scroll Down and Select a Different Stream.
Please See Our "Complete Streaming Guide.pdf" and the "Top 10 List" if You Ever Want to Know Which Streams to Click for the Best Results. (Usually, Anything that Says Google or CDN.
The Smaller the Video, the More Reliable the Stream
See the 1080p Streams on Line 3-6 in the Pic Below. All of these Streams Are Excellent Quality 1080p Streams. All Are from the Same Website (CDN), but Stream 6 ("1080P – OneLMovie [CDN] 576 MB) is the Best 1080p Stream Because it is the Smallest. Especially When You Compare it to the 1080p Stream on Line 3 Which is 1.68 GB or Approx 3 Times Larger. Smaller Videos Require less Internet from the Websites That Host the Videos so They Are Less Likely to Freeze and Buffer.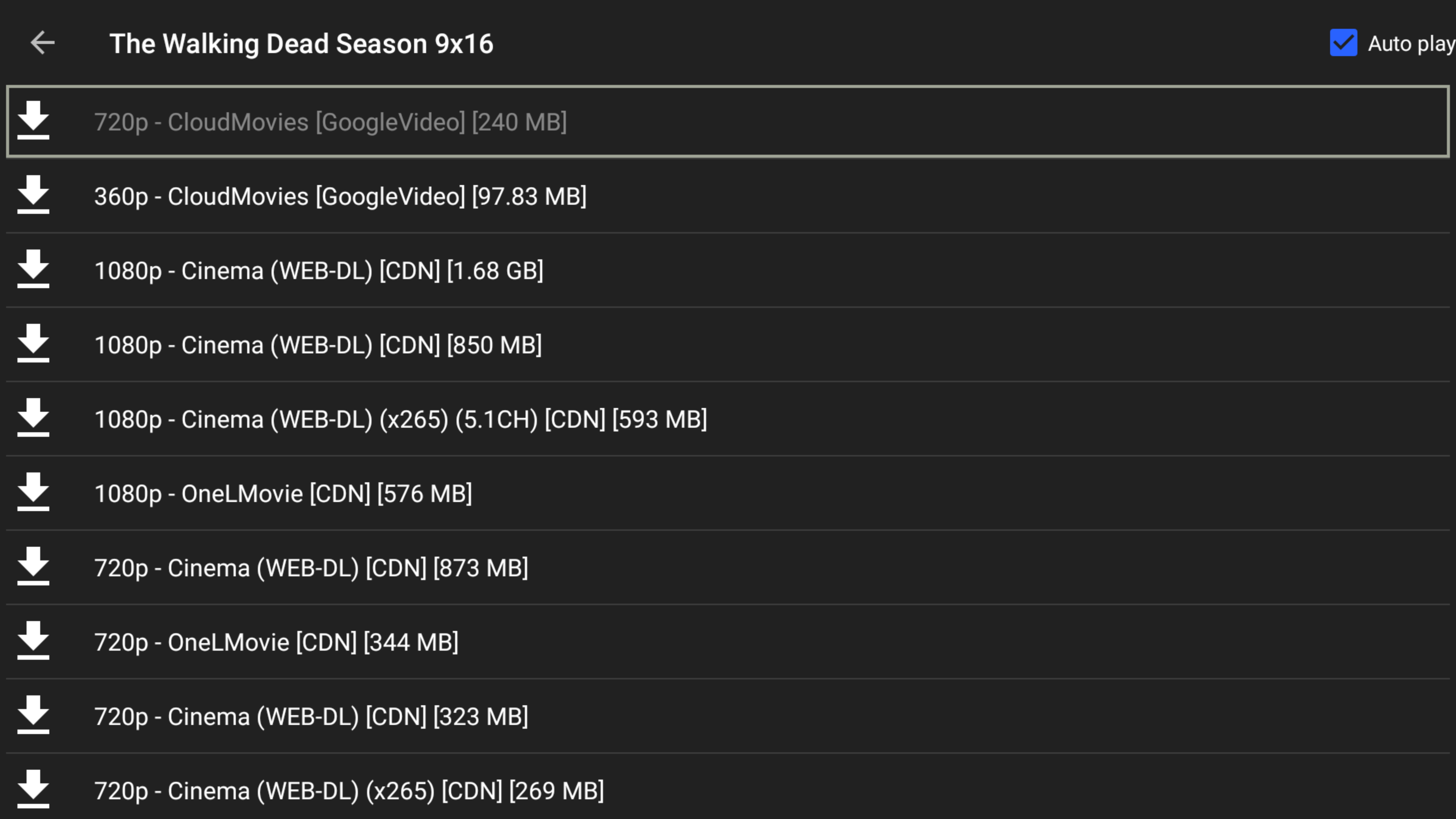 Live TV and Sports.
Looking for More Tips, Tricks, and Useful Streaming Info? See Our "Top 10 List". Click Here and Scroll Down Over Halfway Down the Webpage to See Info About Your Live TV and Sports Applications. We Also Include Notes and Tips in Your "Complete Streaming Guide" and Your Freedom Build. Simply Scroll Right 2-3 Times in Your Freedom Build to Get to the Sports Section and Click "Sports Apps".