Download the Syncler Installer App in the App Spotlight Section of the LMIR Cloud (Click ES File Explorer or Mixplorer> Click "App Spotlight"> Click Syncler Installer.).
Install and Open It. The Syncler installer app will launch and the Syncler APK will begin to download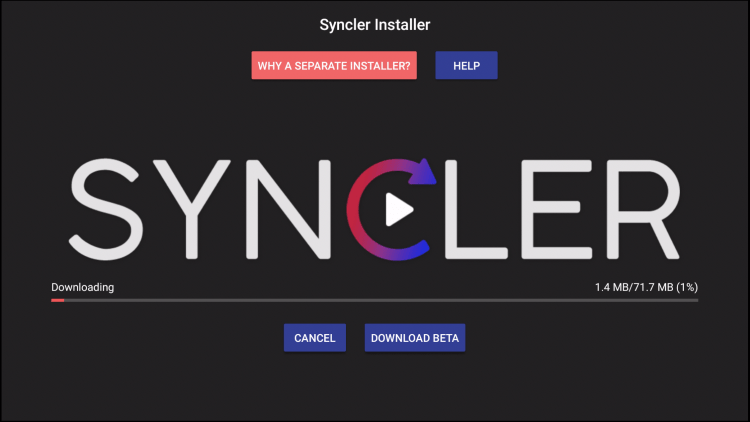 You will now encounter a Permission required message. Click OK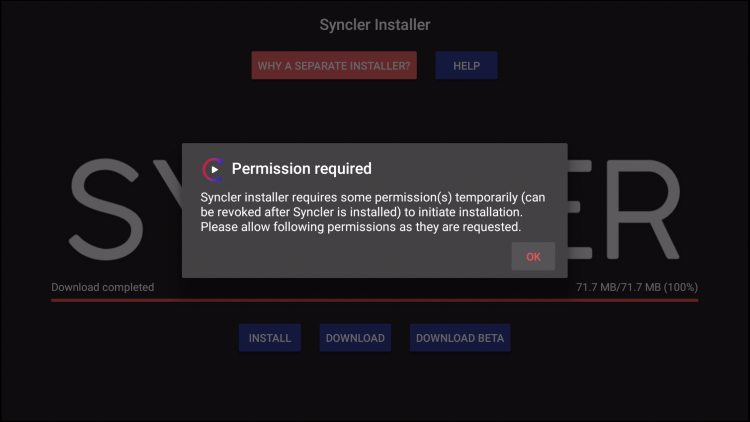 Choose Allow
***On the Fire TV Cube and NVIDIA Shield You Will Be Prompted to Enable Sycler to "Install Unknown App". Click This, Scroll Down and Click Syncler to Enable It.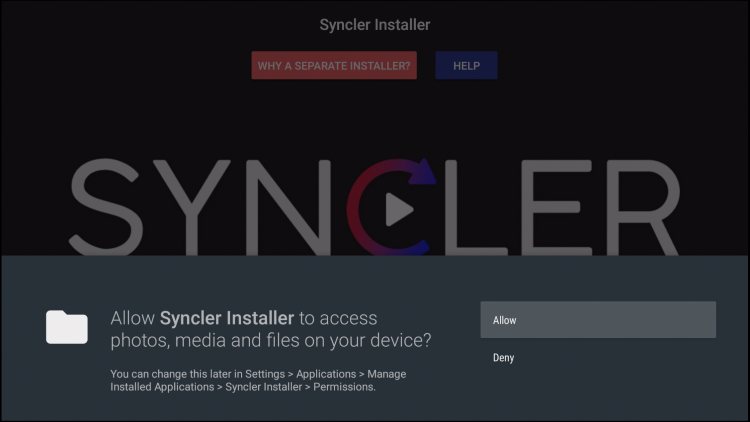 Wait for the file to export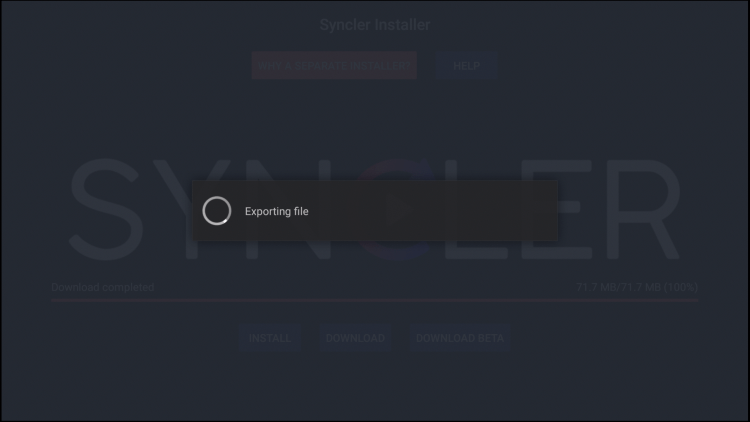 Click Install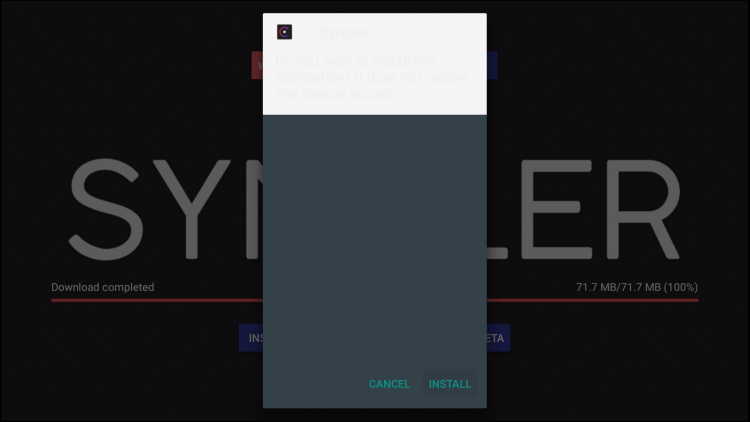 Click Done
Syncler installed message will now appear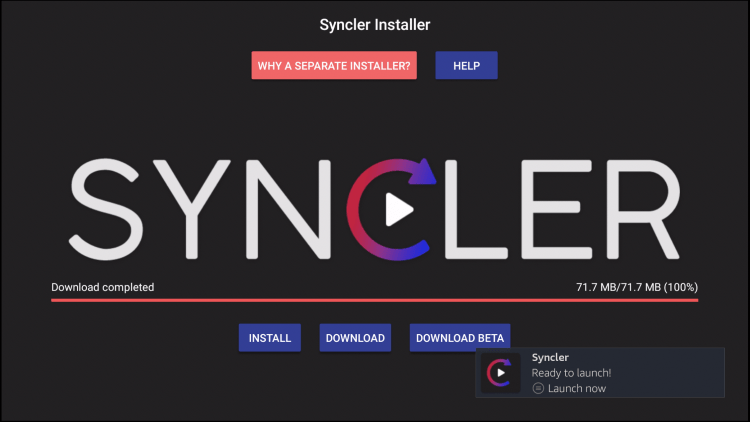 1. Launch Syncler and click Settings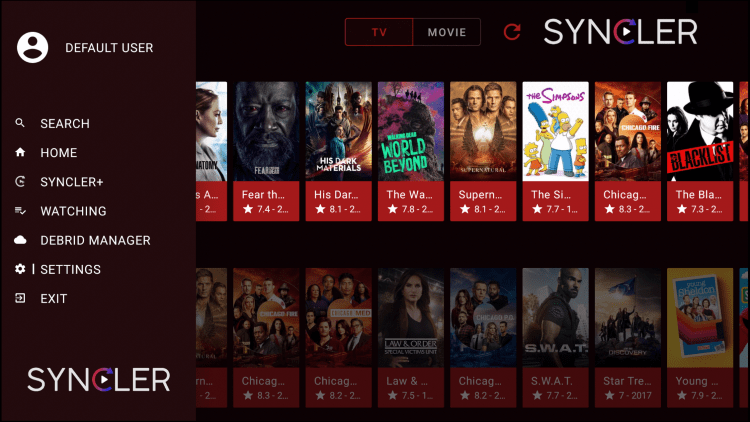 2. Scroll down and select Provider packages
3. Choose Kosmos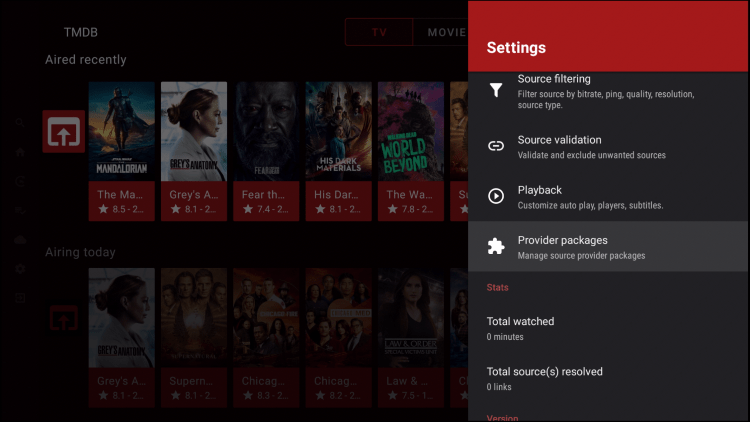 4. Write down or remember the provided authorization code (including the Dash "-" symbol).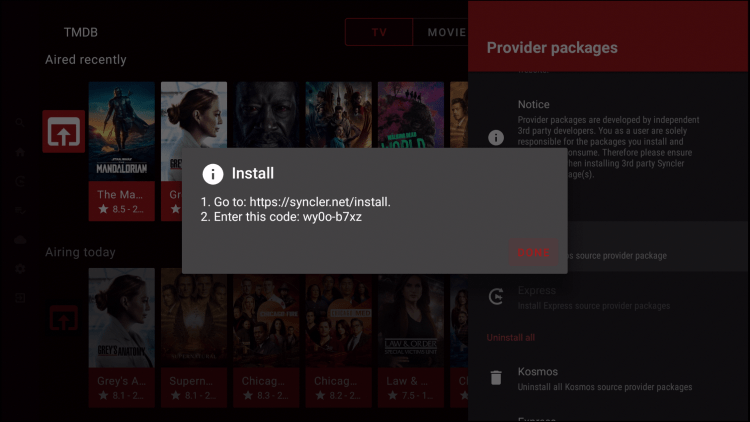 5. Open a browser on your phone, tablet, or computer and visit syncler.net/install and enter the provided code from the previous step and click Next. Your code will be different than ours.
NOTE: You must click next and not hit enter on your keyboard to advance to the next step.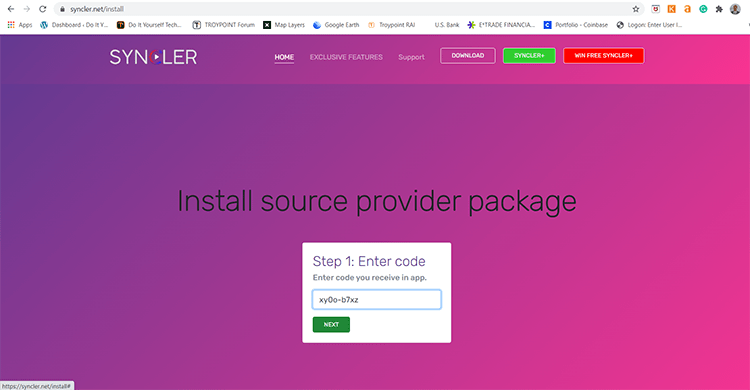 6. Next we will insert a Provider file. Enter the following package URL and click Done:
https://bit.ly/lmirlink
or if You would rather Copy and Paste:  Copy the link below.
https://raw.githubusercontent.com/WeeklyProblem/Bouncy/main/bouncy.min.js
*As of 11-2021,  you may need to enter this again. We received an error message the 1st time, Just enter your code with the dash symbol 1 more time and enter the same web address above 1 more time https://bit.ly/lmirlink  
If You Do Not Get any Working Links with this Click the Link Below for the list of all the Current Providers: https://www.reddit.com/r/providers4syncler/comments/jzlzup/list_of_known_providers/
7. Return to Syncler and you will see your provider package Installed. Enjoy!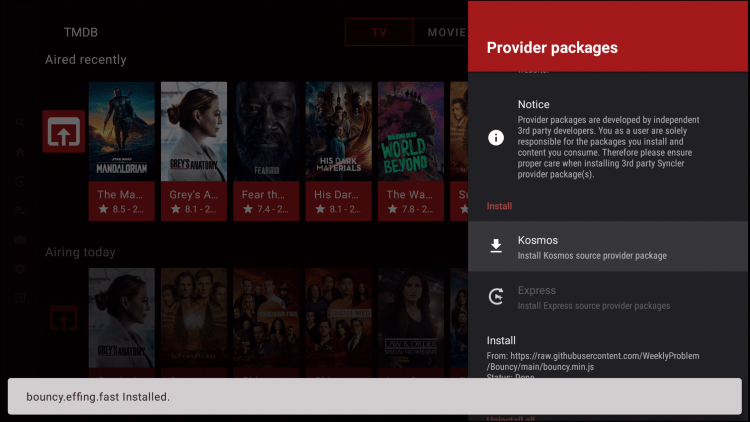 To pair up to real-debrid. Click Accounts> Real-Debrid.
Grab your phone or laptop and go to www.real-debrid.com/device.
Enter the temp code to verify your RD account.
Grab your fire tv remote when you sign in successfully and click Done in Syncler to Save Everything.
Sources:
List of all the Providers:
https://www.reddit.com/r/providers4syncler/comments/jzlzup/list_of_known_providers/
More Thorough Guide: https://troypoint.com/syncler/
Most Thorough Guide: https://telegra.ph/Unofficial-Syncler-Setup-Guide-10-30