"Freedom" Has Over 100 Modifications to Make it the Fastest, Most Innovative, and Most User-Friendly Build on the Market. (Don't Take Our Word for it, See the Walkthrough Video Playlist Below.)
Exactly How Fast is the Freedom Build?
Here are a Few Things it Does in the First 30 Seconds. (This is Just a Comparison. Startup Time Varies Depending on Addon Updates, Internet Speed, Device Speed, Etc.)
It Autocleans, Searches for Updates, and Loads Nearly 100 Addons (This Step Alone Takes 1-2 Mins for Kodi Builds of This Size)
It Initiates the TV Guide with Over 200 Channels. Most Other Builds Do Not Even Include a TV Guide. Just Long Lists of Channels You Have to Work Your Way Through, With No Idea of What is Actually Airing Right Now.
It Automatically Fetches New Episodes of Your Favorite TV Shows in the DVR Section.
The Most User-Friendly and the Most Intuitive Build on the Market
Reverse Engineered from Over 6 Years of Requests from Our Loyal Customers.
Designed to Answer the Most Frequently Asked Questions Intuitively.
For Example, Every Kodi Addon and Android App is Categorized and Ranked, So When You Click on "HD Movies" or "Urban" Content the Best Addon Will Be At the Top of the List. Just Start At the Top and Work Your Way Down.
The Most Innovative Build and the First-Ever Truly "Plug and Play" Build
Built-In Help Sections for Your "Android Apps", "Kodi Addons", "Adult", Etc With Quick Tips and Tricks on Where to Go and How to Use Your Apps and Addons to Get the Best Experience, Find More Free Content. etc,
Game-Changing Tools Like Screen Share and Cloud Drive Built-In.
Built-In Shortcuts to Our "Top 10 Apps/ Addons" List/ Daily Blog, So You Can Just Click It and Find Out Which Apps and Addons We Are Using Right Now to Find Free Movies, TV Shows, Sports, Live TV, Etc.
Our YouTube Video Tutorials, Right Where You Need Them.
This Allows You to Harness Every Resource on Your Entire Device on Day 1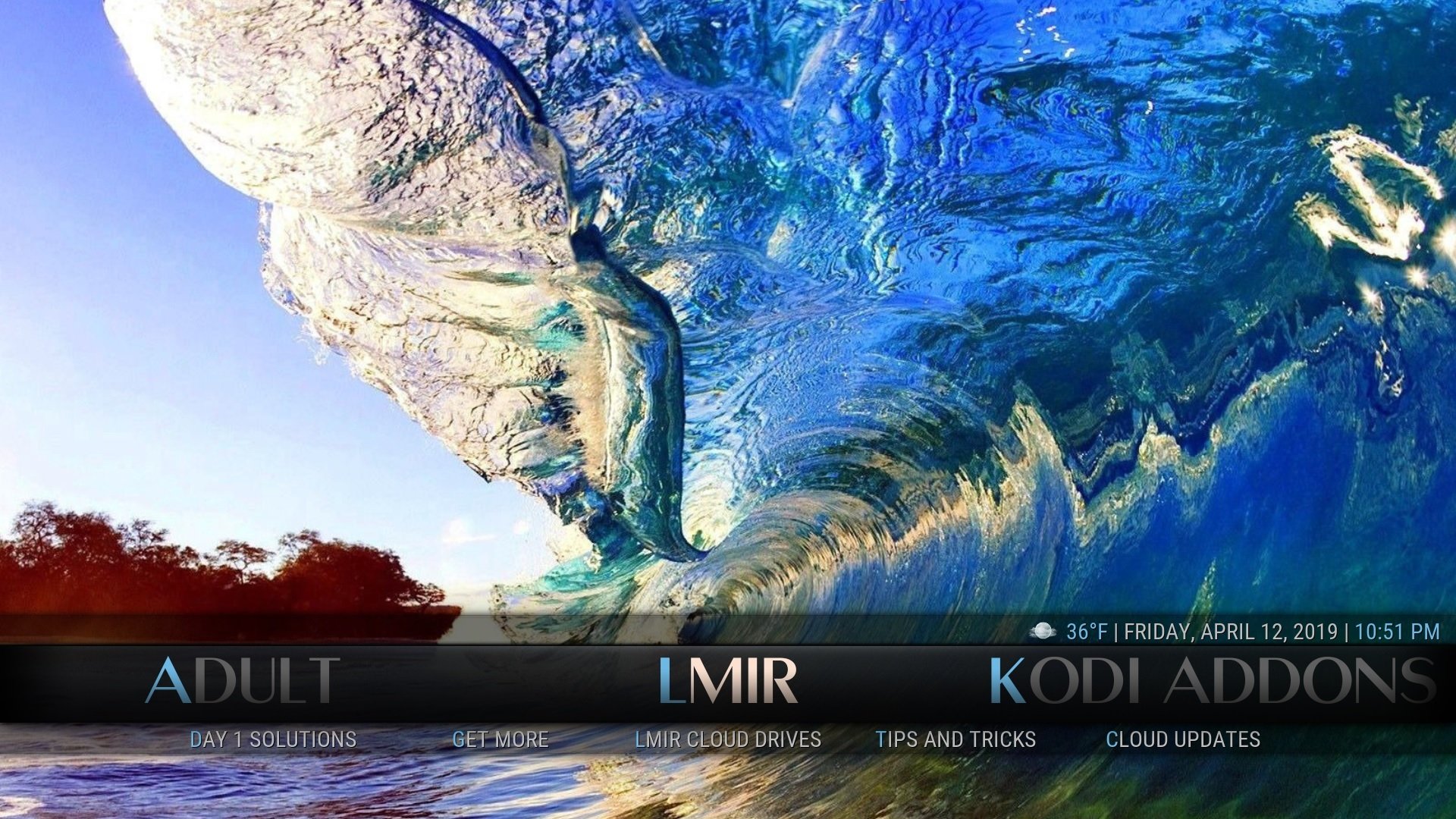 "Freedom" Features Many First Time Ever Features like the First-Ever DVR Section.
Just Open Your Build and it Automatically Fetches the Latest Episodes of Your Favorite Shows.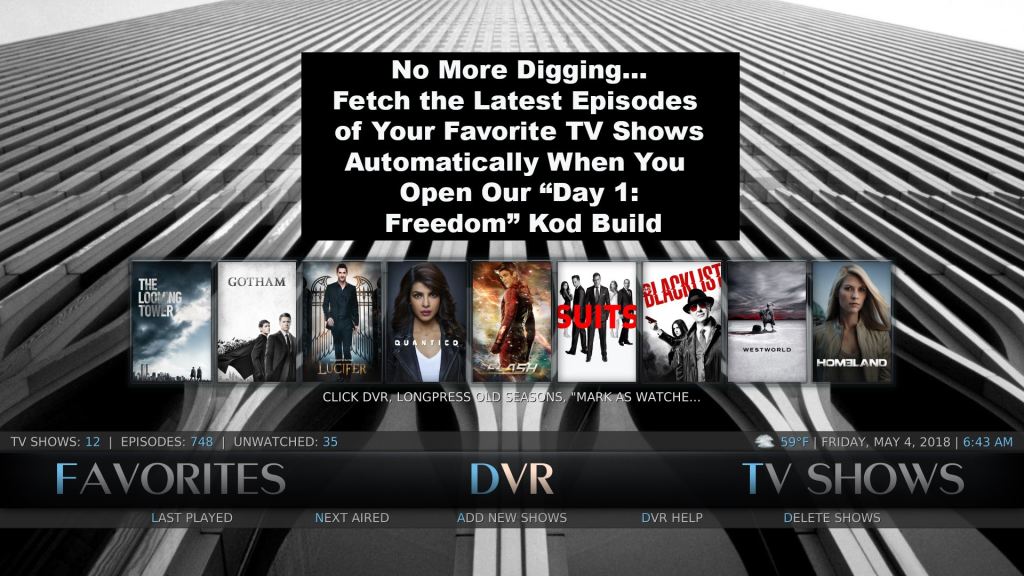 Want to Try Out the Latest Builds but Don't Have Enough Storage Space?
"Freedom" Has an Elite Kodi Builds Market with Over 200 Builds. You Can Rotate from Build to Build. Over 50 Builds Take as Little as 4 Clicks for You to Switch Over.
Every Top Kodi Addon in the Community
Yes, All the Addons Are Setup to Auto Update
Download Full Build Updates from Our Cloud Drive. (Requires Cloud Service)
Looking for More? We Include Easy Addon Expanders. (Just Click on the Word "Expanders" and a List of Over 600 Kodi Addons Pops Up for You to Browse Through or Click the Addons Listed to Right of the Word, "Expanders" and It Asks You if You Want to Install It. Click "Yes". (These Expanders are Listed According to Rank too.)
We Even Include Lesser-Known Addons and Websites for Classic Movies, HD Sports, PPV, Live TV, Standup, Concerts, Fitness Workouts, Cooking Recipes, ETC., and the Latest Kodi News.
(Click the Picture Above to See How Easy It Is to Find Movies, Add Shows to Your DVR Section, Find Concerts, Standup, Etc.)