Stream Digital is a Modern Masterpiece that is not Just 1 Build, It's 10 Elite Builds and We Have Expanded This Out to Include Over 100 Builds. Consider This Your Sampler Build. It's An Excellent Way to Explore When You Get Your Feet Settled and a Way to Make Sure That You Can Find the Perfect Build for You.
Duffman Reloaded (Click Here  for a Video)
BK Links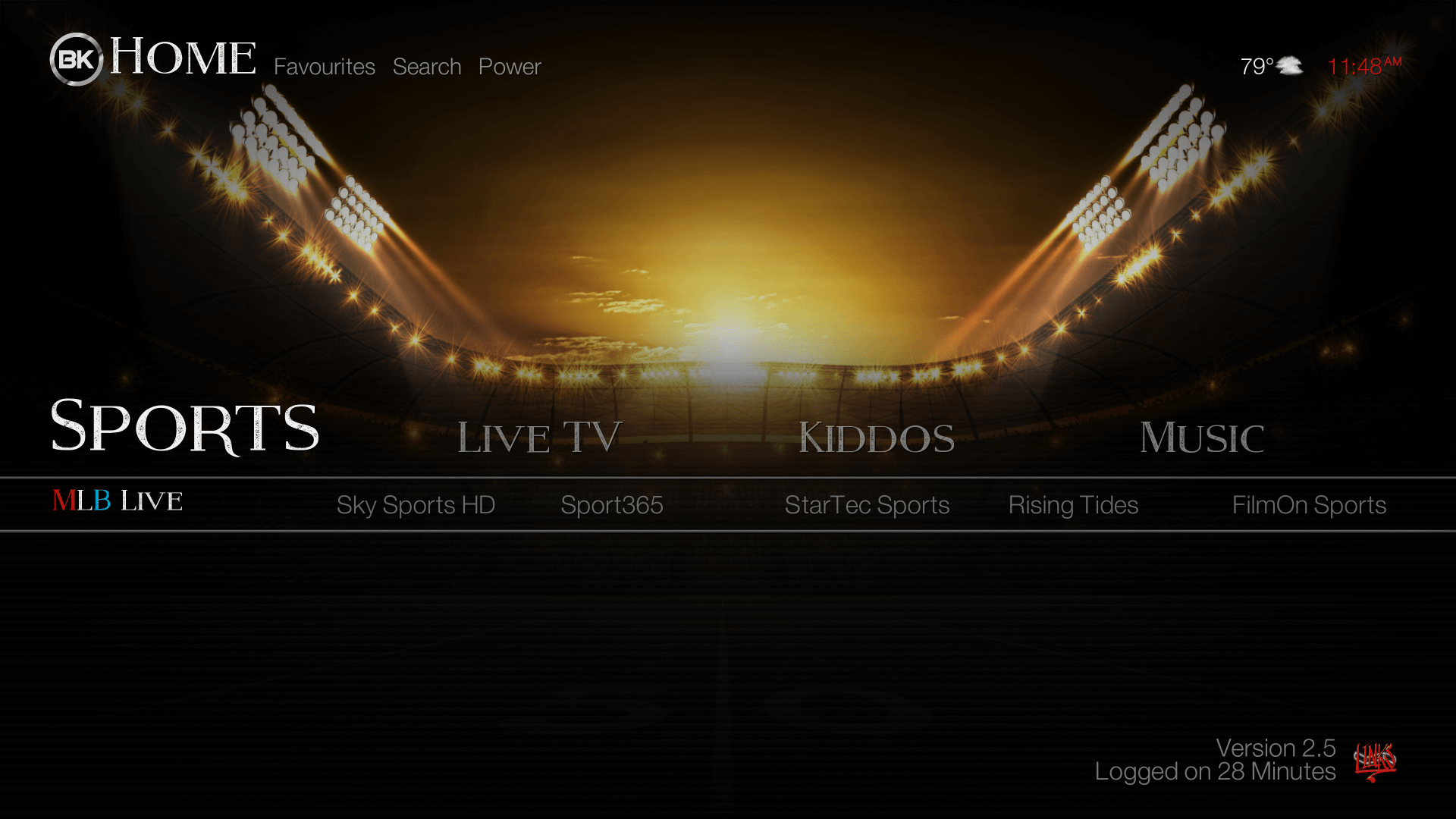 All Stream Digital Builds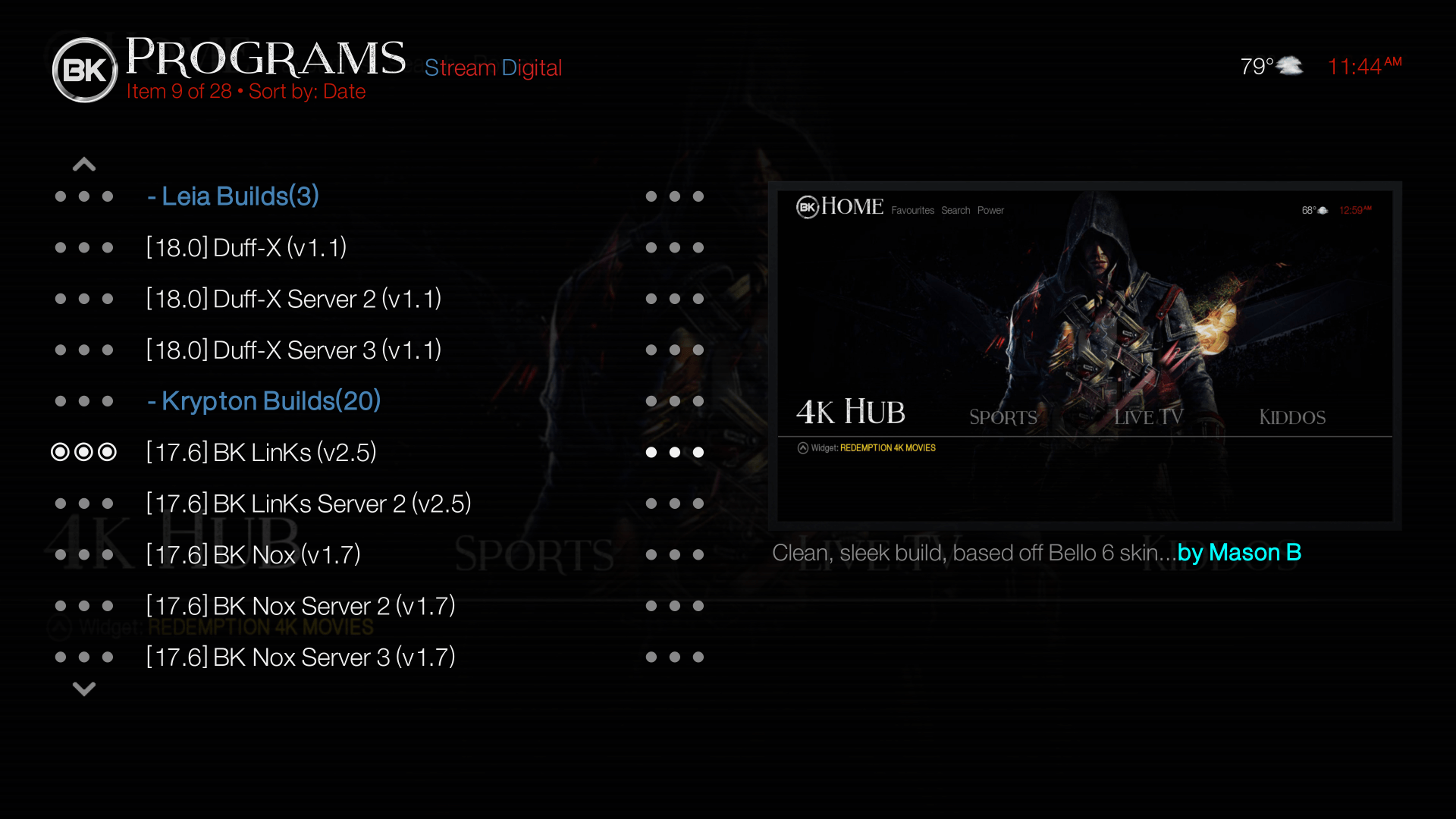 We Include This "Sampler" Build On All of Our Devices Because It's an Excellent Space Saver and Content Multiplier. Update Your Build Whenever It Pops Up On Your Screen. You Get All the Latest New Addons and It Deletes Out All the Old, Outdated, and Offline Addons. Want to Try a New Build? 4 Clicks… As Easy As It Can Possibly Be. It's Actually the Same Steps You Click When You Update, but You Pick the New Build
We Make It Simple. We Gather Up All the Essential Builds, Addons, and Game-changing Tech Available and Save It Into Your Kodi Favourites as a Simple Walkthrough so You Read What it Says, Learn About it, and Click it iF You Want It. We Include the Answers to the Most Important Questions We Receive Daily Directly in Your Kodi Build so You Can't Misplace it and Have it Right Where You Need it When You Need It.  It's Just 2 Clicks Away in Your Kodi Favourites. (See Pic Below) The Name of the Build You Are Currently Using. We Include All the Best Builds (As of 9/2 You Now Have Access to Over 200 Builds and This Keeps Growing Every Time We Update This Webpage) Powerful Solutions Like How to Add 15+ Adult Addons with Just 2 Clicks, How to Update Your Entire Build with New Addons in Just 3 Clicks. 5 Clicks to Switch to an Entirely New Build and a New Style and Less Than 10 Clicks to Switch Over To a Completely Different Elite Kodi Build Developer. Everything You Need to Know (Build Preview Videos) Straight Forward Instructions, ("Click Here then Click ….") Powerful Solutions, Right Where You Need It, DIrectly in Your Favourites in Your Kodi Builds. Everything You Need to Go Into Beast Mode or Easy Mode.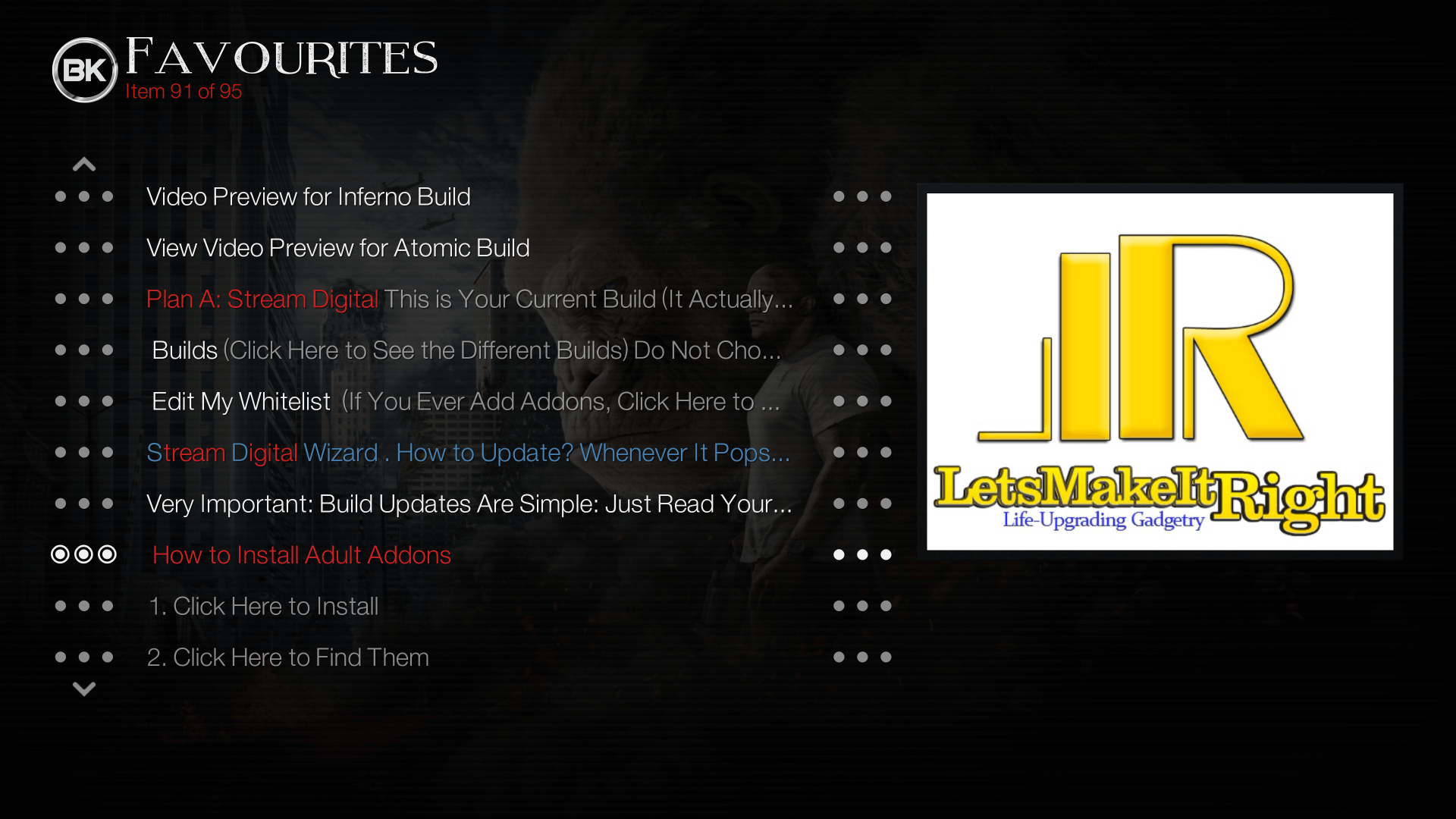 With Our Addon Optimizations, Settings Modifications, and Guided Walkthrough in the "Favourites Section", We Take the Most Beautiful, Modern Build on the Planet and Make It Simple, Light, and More Reliable so Everyone Can Enjoy It on Day 1. We Make Everything Run 40% Faster and Make Your Builds More Responsive by Turning Off the Addons That Usually Run in the Background. We Remove All of the Unreliable Providers We Can Remove in Your Kodi Addons and Android Apps (Whenever This is an Option)
BK Knox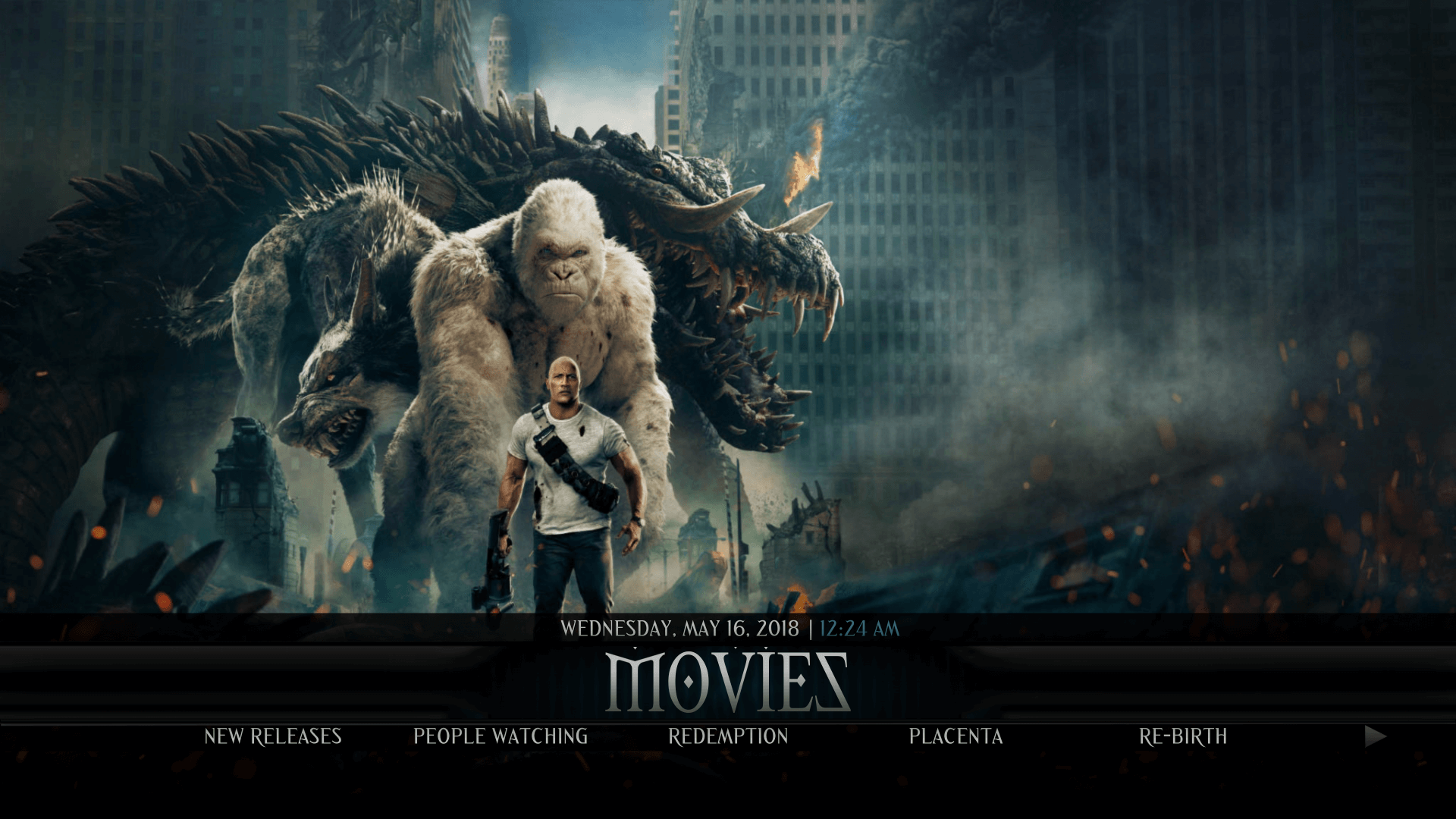 Click Here for the Video.