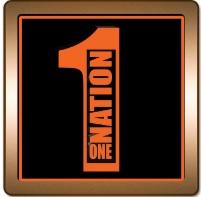 "Day 1: Freedom" Update and Recovery Videos
The "Day 1: Freedom" Build is Built Like a Bomb Shelter.  Simply Scroll Down in Any Section to Find More Addons or Scroll to the Left Approximately 7 Times to Get to the "LMIR" Cloud Section and Click Any of the Update Options on the Bottom Row or Click Here for the Most Current Quick Update and Restore Videos for the LMIR "Day 1: Freedom" Build.

Kodi Update and Recovery Videos
Click "Fresh Install" and Click "Continue" When You Get an Update Notification or Click Here for all of Our Video Walkthroughs Including How to Recover and Optimize Your Other Kodi Application(s) and Build(s)
For the Most Effortless and Satisfying Customer Service Experience Please Include the Answers to the 2 Questions Below.

1. What Are You Trying to Do? Example: "I'm Trying to Recover My LMIR Freedom Build with the Filelinked App"
2. What is the Issue or Error Message You Are Experiencing? Example. "When I Get to 7:24 in the ES Update Video I get 'Repo Not Available'")
Thank You So Much for Your Time and Your Help!