This Service is for Amazon Fire TV and NVIDIA Shield TV Streaming Devices Only.
SUPERIOR STREAMING SOLUTIONS We Have Over 12 Years of Experience and a 100% Lifetime Feedback Rating Across 4 Online Marketplaces. Click Here to See Our Feedback. 
Need Help with Your Device? Mail it To Us. (See the "Frequently Asked Questions" at the Very Bottom for More Info.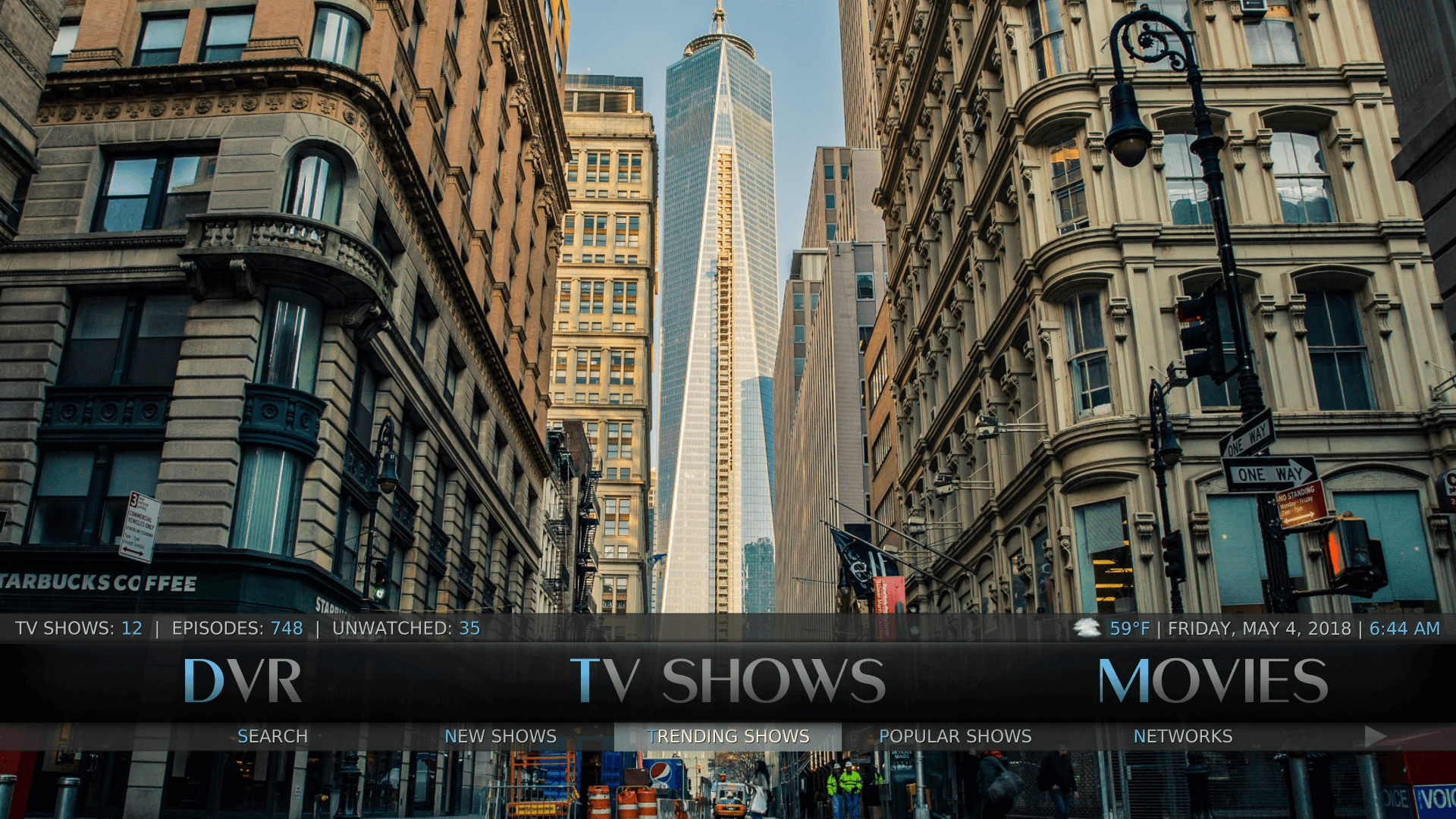 Very Important. Do Not Settle for Auto Updates. Kodi Addons Go Offline All the Time. (Every 6 Months on Average, Just Google "Dead Kodi Addons 2022") If You Are New to Kodi and Do Not Want to Manually Program New Addons for the Life of Your Device, Make Sure You Are Getting a Streaming Device With a Cloud Drive.
Our Lowest Prices Ever and Our Best Promotions.
Other Box Sellers Charge You to Update Your Kodi Builds (Normal Price = $40 + Shipping Minimum) It Takes You at Least 1 Week and You Risk Losing or Damaging Your Device Every Year. We Developed a Much More Convenient and Ethical Solution. Click Here to Add the Cloud and See 3 Guarantees That No Other Seller Can Promise You. See Our Top 10 List for the Latest Updates on Everything We Have Found to Help.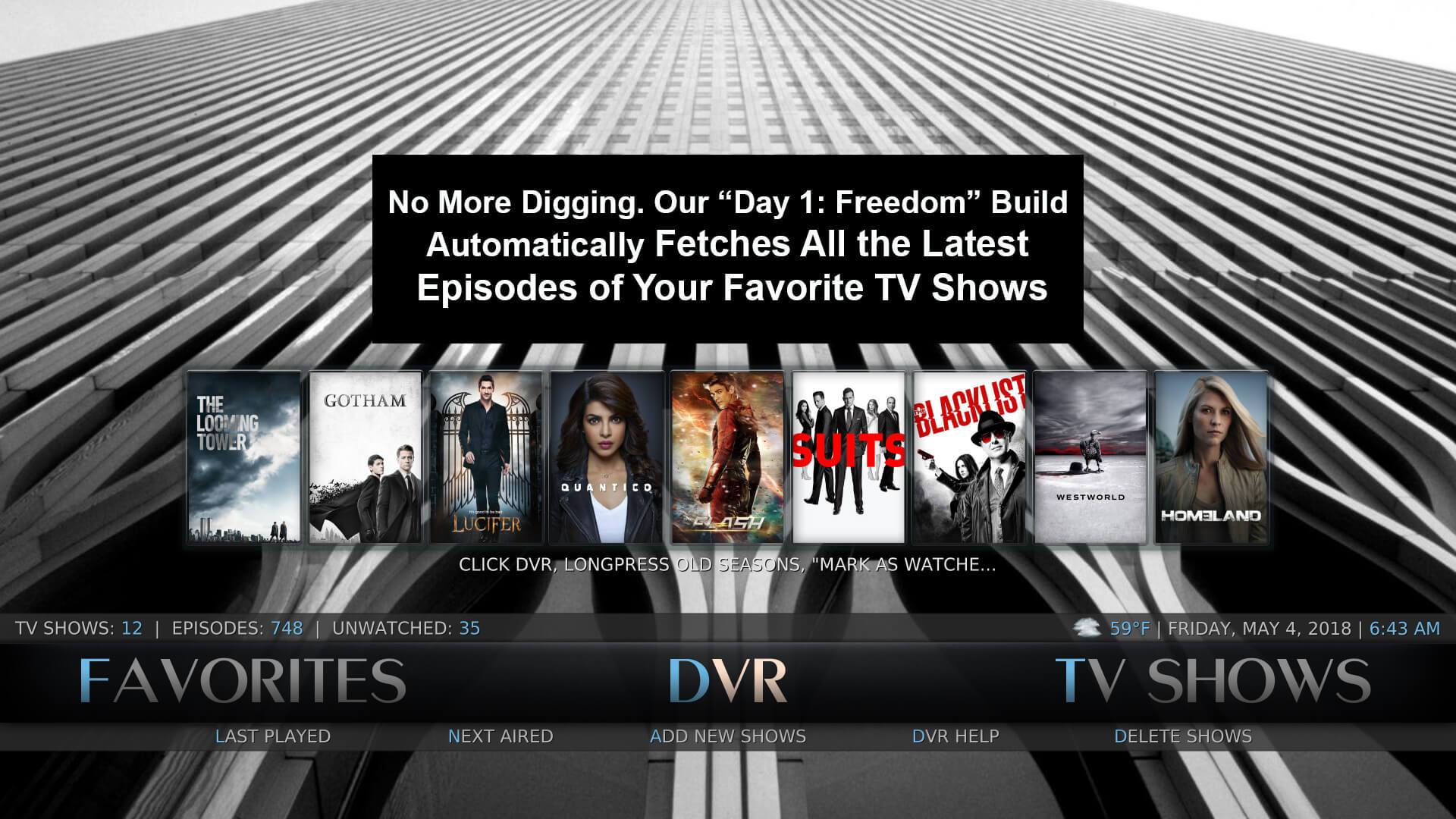 Click the Picture Below to See Our "Day 1: Freedom" Build in Action. This Playlist is Available In the Build Itself Along with Over 20 Other Tangible Benefits You Will Only Find Here.
1st Video: How to Find Brand-New Movies. 
2nd: How to Add Your Favorites Shows Into the DVR.
3rd: Find HD Live TV and Sports.
4th: Standup Comedy
5th: Concerts
6th: Adult,
7th: News
Frequently Asked Questions…
Where Do I Mail My Device?  Click the "Shipping Address" PDF When You Finish Checking Out. No Worries If You Forget. You Will Receive an Email within 24 Hours of Your Purchase. Everything is Automated so Please Be Careful When You Enter Your Information on the Checkout Page. Brief Summary: Please Do Not Ship Us Your the Original Packaging, Your Remote Control, or Any Other Accessories. We Only Need Your Fire TV or NVIDIA Shield Device. That is It.
Do I Get the Same Benefits, Customer Service, and Support?  Absolutely! We Will Even Sign You Into Our Cloud Drive if You Add the Cloud. (Cloud Drive Must Be Paid for at the Same Time You Pay for Your Installation Service)
Do I Need to Pay for Shipping?
Yes, You Pay to Ship Your Device to Us. We Pay to Ship it Back.
How Long Does it Take? 
It Depends on What Time of Day We Receive Your Device. We Ship Everything Out in 1-2 Business Day with 2-3 Day Expedited Shipping. If You Pay With PayPal You Will Receive an Email from Paypal with Your Tracking Number when It Ships Out or You Can Go to Paypal.com and click Your Order.